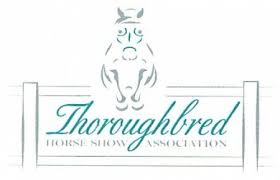 AmWest Entertainment is an Exclusive Class sponsor for Thoroughbred Horse Show's "Show Off Your Thoroughbred" event at Kentucky Horse Park on Sunday, May 8, 2016
The show benefits Our Mims Retirement Haven, a nonprofit organization dedicated to the rescue, revitalization and care of retired thoroughbred racehorses and broodmares. Their boarding facility gives them a home for the rest of their lives.
The Thoroughbred Horse Show Association's mission is to help encourage Thoroughbred adoptions by creating an opportunity for the Thoroughbred to compete in an affordable top show venue and to gain quality show experience in the shows restricted to Thoroughbreds. For more information, visit TBHorseShow.com.