Corporate Office: Prospect, Kentucky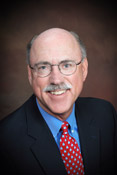 Nelson E. Clemmens, founder and Chief Executive Officer, has been a Kentucky- and New York-based owner/breeder, is involved with the Kentucky HBPA and other Thoroughbred industry organizations and is committed to improving the future viability of Thoroughbred racing. His career is rooted in corporate finance/investment banking with GE Capital and Pine South Capital, the latter of which he founded in 1986. He also is, or has been an owner and investor in health care, service, technology and software, manufacturing, and distribution companies. He graduated from Stetson University with a degree in Finance and received his MBA from Western Kentucky University. He has served as a Trustee of Stetson University and is an advisor to the Kentucky HBPA.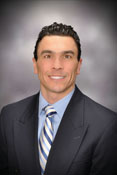 Erradame "Papo" Morales
, Simulcast Director/Program Coordinator, is an avid Thoroughbred racing fan/handicapper and experienced equestrian. His professional career includes positions in retail management, corporate financial sales and lending, statistical analysis and banking. Prior to joining AmWest, he held positions in various capacities, including operational management, financial lending with the CIT Group and personal banking with Old National Bank. He graduated Magna Cum Laude with a Bachelor of Science Degree in Business Management from the University of Tampa and holds an Equine Business Degree from the University of Louisville. He also co-published a research analysis on Thoroughbred breeding.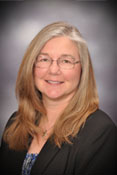 Cynthia Ochsner,
Chief Financial Officer, has extensive experience in operational management in public and private companies. Her background includes financial management, budgeting, inventory control, customer service and human resource management. Before joining AmWest, she held positions with a worldwide professional service provider and news reporting agency. She also has extensive involvement with financial reporting and holds a Bachelor of Science Degree in Accounting.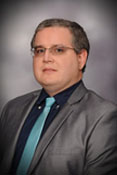 Jason Martin
, IT Director, brings a wealth of experience in the industry to his new position as IT Director at AmWager. He started his career as a terminal technician in 1999 and has worked in nearly every IT-related position in the pari-mutuel industry. He has been a tote operator, mutuels, systems administrator and software developer. He has also designed and deployed various pari-mutuel software systems and wagering platforms, including for international markets. He was a Technical Support Supervisor who helped diagnose and solve hardware and software issues worldwide for United Tote. He also worked closely with research and development.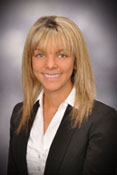 Marisa Richardson, Settlement & Marketing Coordinator, is an accomplished equestrian and devoted owner of a retired Thoroughbred, once owned and raced by Mr. Clemmens. She graduated Magna Cum Laude from the Florida Institute of Technology with a Bachelor of Science Degree in Business Administration with a concentration in Management. In addition to her career with AmWest Entertainment, she holds an adjunct instructor position at Jefferson Community and Technical College where she teaches business administration.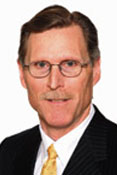 Advisors
Joel B. Turner, Corporate Counsel
Frost Brown Todd
400 West Market Street, Floor 32
Louisville, Kentucky 40202
(502) 589-5400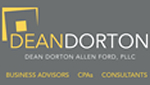 Auditors
Dean Dorton
,
106 West Vine Street, Suite 600
(859) 255-2341
www.deandorton.com